The success of BOD Lenses
BOD Lenses entered an extremely competitive market where nobody was waiting for a new rival. We felt massive pressure as a new market player as the competitors looked at us as outsiders. Still, we stood out from the crowd because of our modern manufacturing technology and high manufacturing capacity – 4000 eye lenses per 24 hours. The goal of BOD Lenses was to run a competitive business in the region and Europe.
BOD Lenses use artificial intelligence to manufacture lenses
We implemented artificial intelligence (AI) for eye lens manufacturing and individualization. BOD Lenses introduced the most innovative product in the market – Compass Lens. They can adapt to all customer's needs using an AI algorithm. These progressive lenses collect the information, analyse it, and accurately generate the most suitable solution for the client. In such an innovative way, the adaption of eyeglass lenses became rapid and meticulously accurate. Different clients have different needs, and the selection of spectacles used to be a challenge for opticians. Now the opticians can use the algorithm calculation and have an opportunity to learn about the customer's lifestyle, personalized choices, and experience with the previous eyeglasses. The optician puts the data into the system, and AI processes the information, creates a design of progressive Compass Lens and sends it to our laboratory for manufacturing.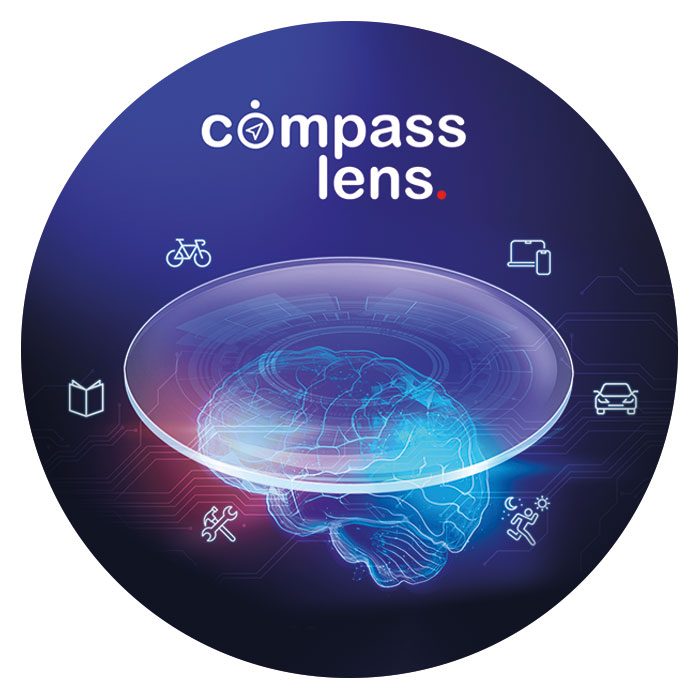 For more information, read there:
https://www.15min.lt/verslas/naujiena/mokslas-it/akiniu-lesiu-kurimui-pasitelke-dirbtini-intelekta-algoritma-kure-7-metus-1290-1645062
---
BOD Lenses speed up quality check processes of the lenses manufacturing by establishing quality testing laboratory
We invested in a new quality testing laboratory that will allow us to boost the quality check process of our products. The quality testing of coatings previously implemented abroad is now available in the state-of-the-art laboratory in Lithuania, Vilnius.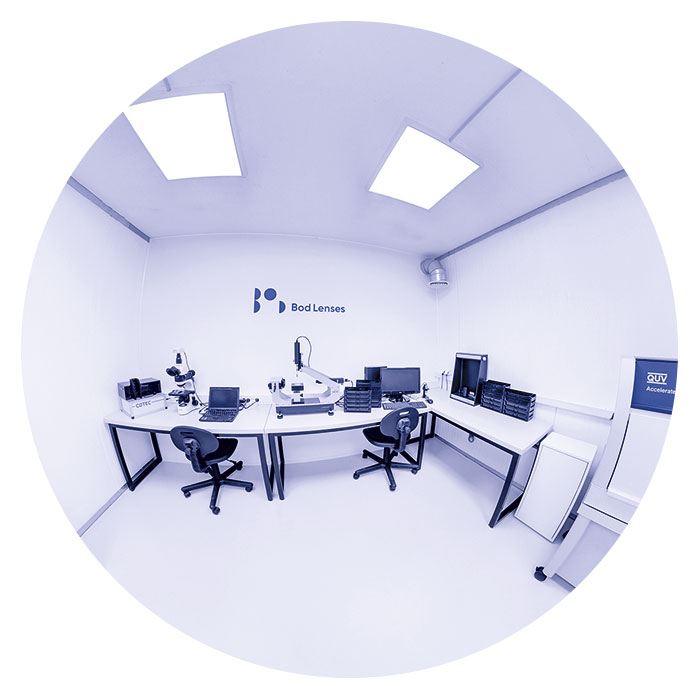 The establishment of the new quality testing laboratory is the crucial element while improving the manufacturing of products and seeking a meticulous quality of the eye lenses. Before developing the new laboratory, the testing of eye lenses was carried out in laboratories abroad. Because of that, the modification, improvement, and manufacturing of the products took longer. BOD Lenses solved this issue with the modern laboratory, sped up the quality check processes of lens coatings, and ensured quality monitoring of the coatings.
Also, in the BOD Lenses laboratory, the two-year lenses coating wearing simulation is implemented while illuminating the lenses with UV rays and keeping them in a high temperature and humidity environment.
Read more here:
https://www.vz.lt/pramone/2022/01/11/sprendimai-leide-bod-lenses-apyvarta-isauginti-55